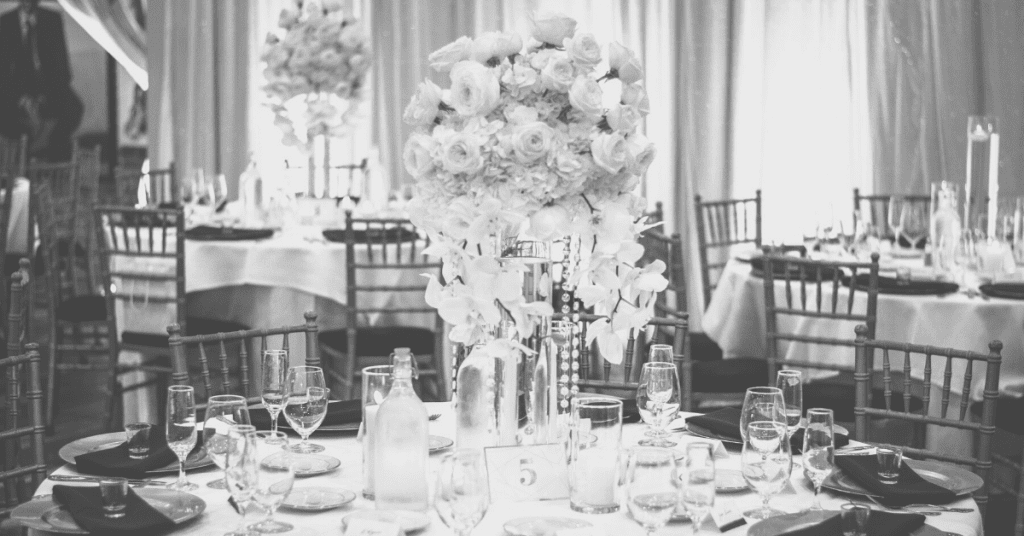 Find out how we delivered a year on year growth of 44% for wedding bookings.
Located in Washington, the Mercure Newcastle George Washington Hotel, Spa and Golf features excellent facilities, including luxury rooms, a restaurant, golf, spa and beautiful venues.
Our role
The hotel has a fantastic reputation amongst locals and a long history of successful weddings and events. We were asked to help the George Washington Hotel improve their brand awareness online and reach more potential customers.
We suggested full Facebook management, Facebook and Instagram advertising. Our main goal was to increase wedding bookings and with targeted advertising, we were able to increase wedding bookings by 44% in one year.
Facebook content
We focused on posting regular wedding content on the hotel's Facebook page as well as creating public events for all the upcoming wedding fairs.
Sharing wedding reviews from happy customers, pictures from their weddings, communicating with interested followers and publishing wedding offers was also part of our organic Facebook strategy.
Facebook & Instagram advertising
Our Facebook advertising campaign included Instagram, traffic, post engagement and event response ads.
Our ads targeted engaged couples, friends and families of engaged couples, and people that have shown interest in anything wedding-related within a certain distance from the hotel.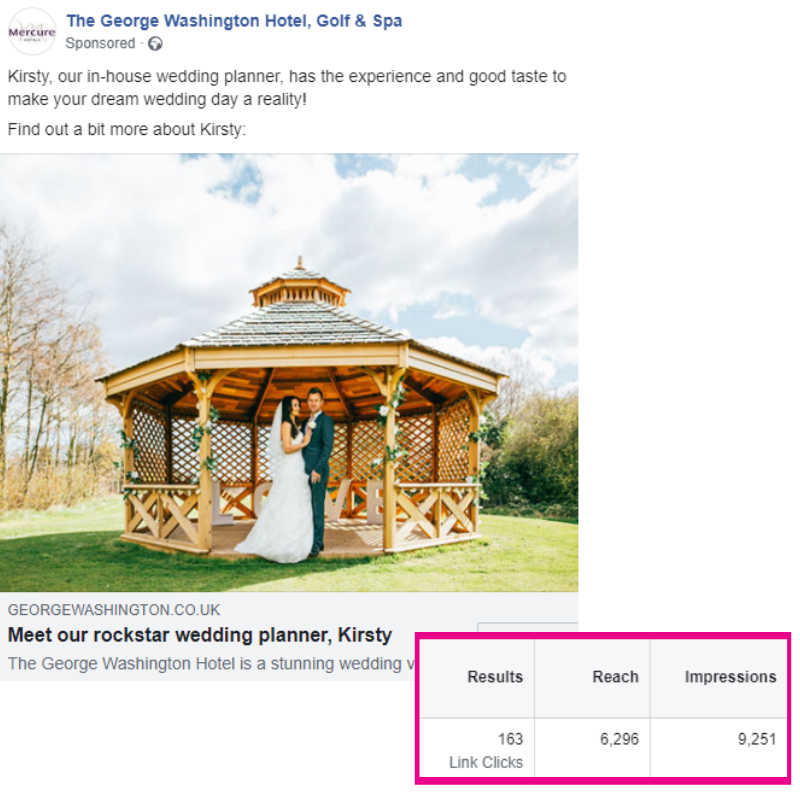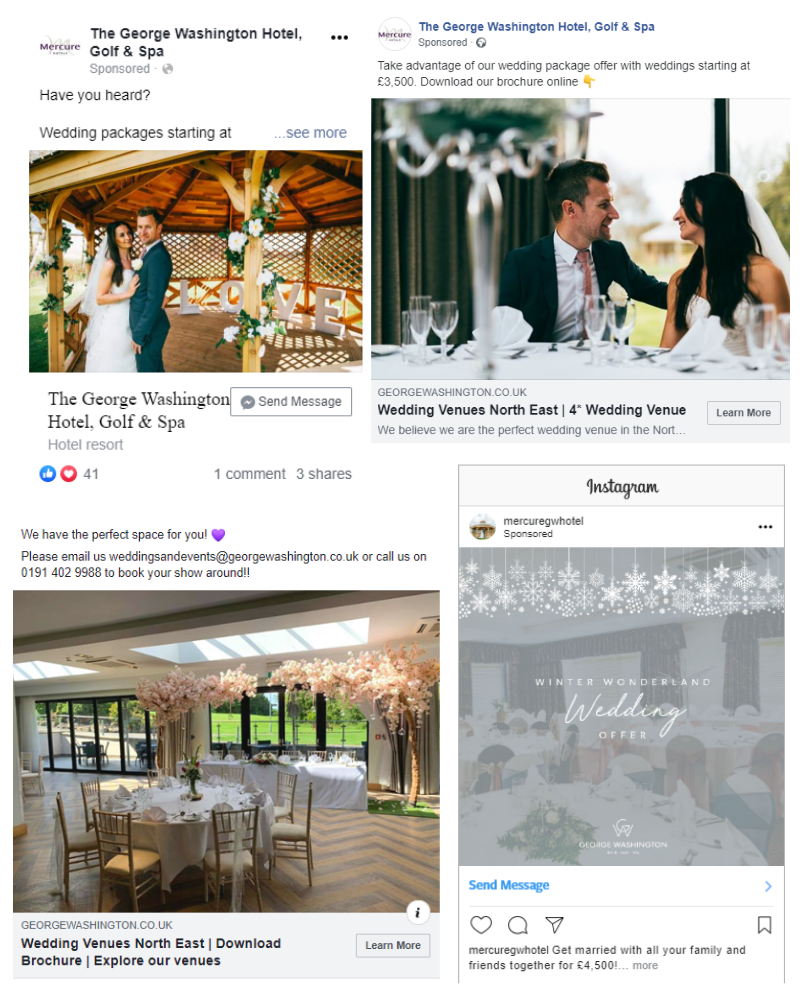 Results
Podium successfully improved the hotel's brand awareness and increased wedding enquiries and bookings. In just a few months after our Facebook campaign began, we noticed an increase in Facebook message enquiries and weddings became the most popular topic of the hotel's online presence.
In more detail, Ian Gray, the general manager at the George Washington Hotel adds; "We first engaged Podiums services in August 2018, with the specific aim of more effectively managing our social media with the express aim of driving sales conversion for weddings and events and our onsite restaurant.
We have through their campaigns, the resulting awareness, traction and reputational management seen an impressive and tangible growth in our wedding market delivering a year on year growth of 44%. We have also greatly benefitted from the associated referral and recommendation which has driven our function business generally of 38% year on year.
Lia at Podium is as an extension of our onsite sales team and is an exemplary contributor to our hotels continuing success driven by her continued support advice and expertise."
If you are a hotel, venue or wedding business that isn't advertising on Facebook, you should probably rethink your marketing strategy right now. Call us on 0191 4661455 or email [email protected] to find out how we can boost your brand.
Back