The Podium team is delighted to announce that we are celebrating 11 years of trading this May! Here's a little update of what we've been up to for the last year since our blowout tenth birthday:
To stand out, you must do what others won't. So, we got a bright pink mini as our new company car! That's commitment, right? Keep an eye out on the roads for a very tall man in a very little, VERY pink Mini Cooper. And if you see it, tag us on Insta @podiumnewcastle 😉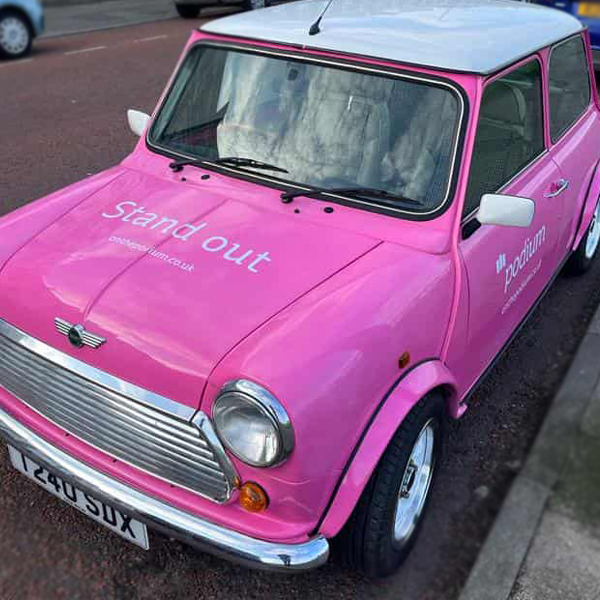 Podium also recently welcomed a couple other new members to the gang! Meet Capone, Al Capone. Katie's Italian greyhound has kept her busy while working from home. Don't let that sweet face fool you (either of them…)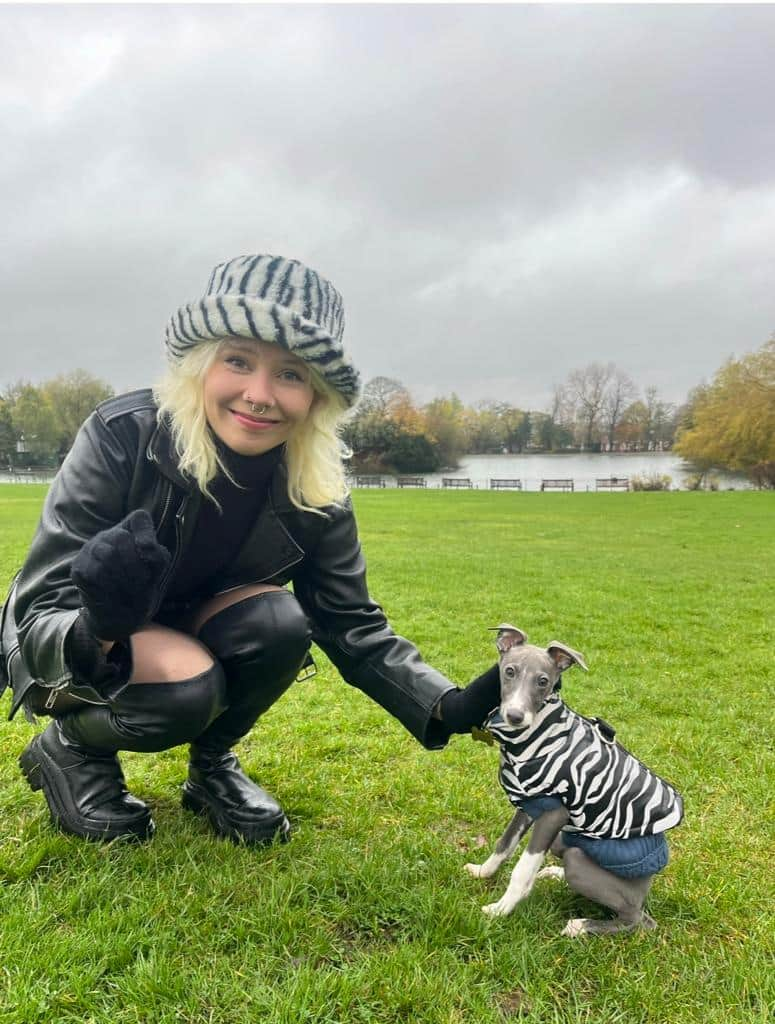 And Michelle took in her third rescue cat, meet Milo!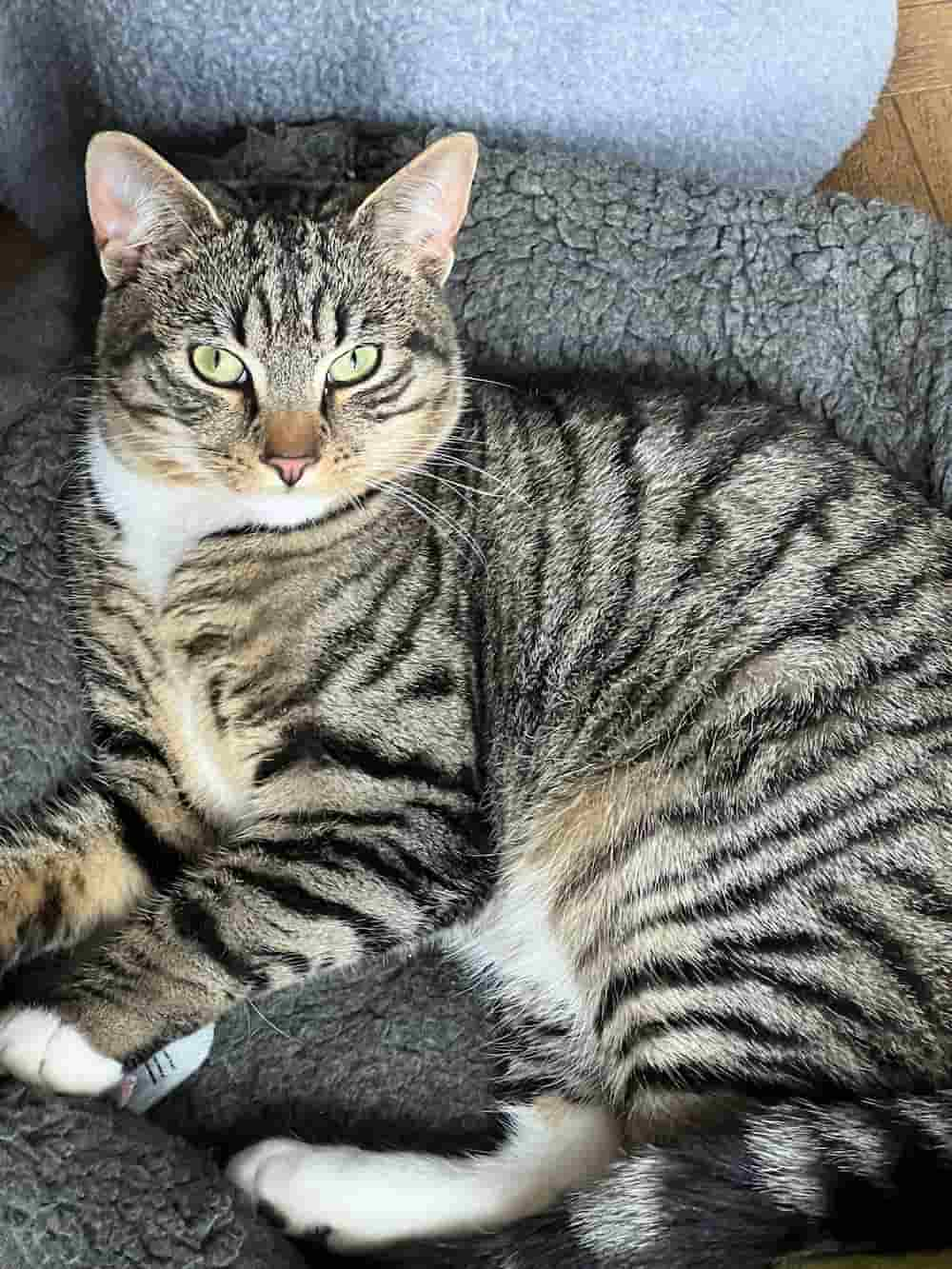 We are very proud of the fact that each member of the Podium crew has been working with us for four years or more, although Andy obviously takes the cake with 11 years! This year, Lia had a much-deserved promotion to Account Director, and we are officially stuck with Emma, who passed the Life in the UK test to gain 'Indefinite Leave to Remain' (which makes no sense but means that she is allowed to stay in England for good.) Take the test to see if you could pass it – bet you can't.
Throughout the pandemic and the 'current economic crisis', it's been a wild ride. We have supported many clients through tough times and worked hard to keep businesses afloat through a lot of turmoil. In the last year, our Global PPC and SEO Superstar Sarah managed an overall budget of just shy of HALF A MILLION pounds in Google ads campaigns! Skills. We are proud to have retained many clients through our digital marketing work and are excited to have recently won work with quite a few new clients – watch this space!
On top of everything else this last year (the content that we know you're here for) the Podium team also helped Andy and Emma raise a gorgeous but mischievous litter of seven golden retriever puppies. We are lucky to be able to work in an industry where we can work from home while Zooming over the sound of whining, barking, and farting, and I won't bore you with details about how much wee and poo we have had to deal with this year. But look at how cute they were!!
*Someone* was tired…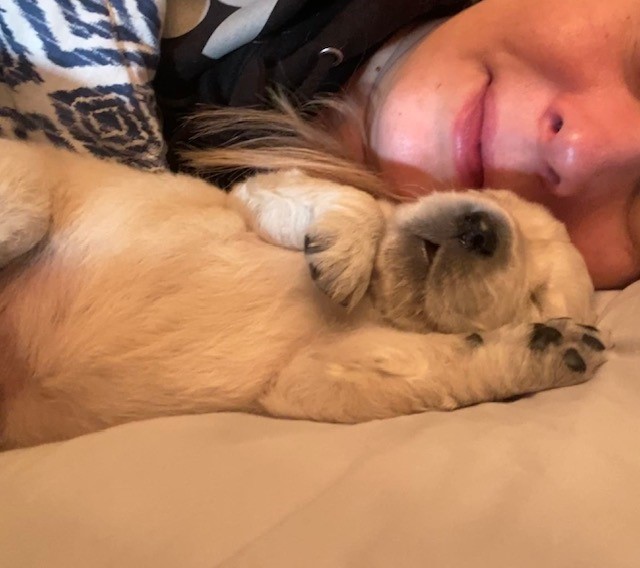 SO TIRED.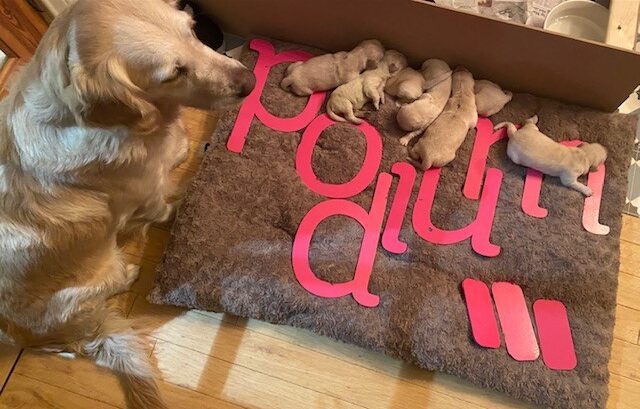 Look at how tiny!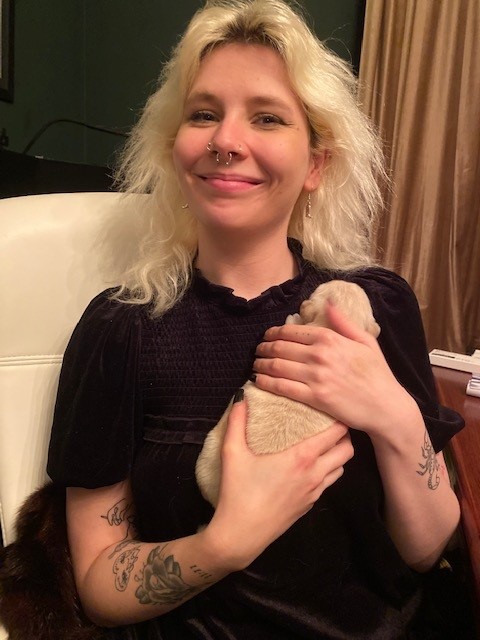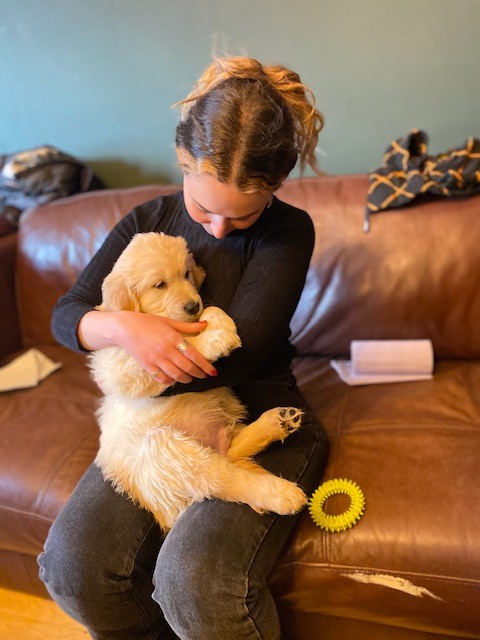 We thought some might stay in the family…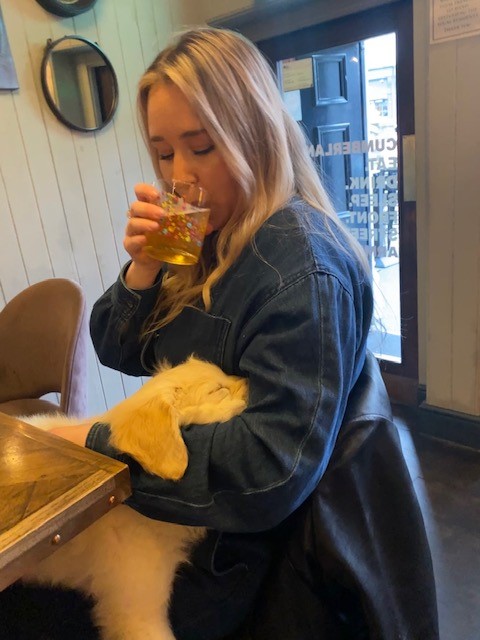 But at least one made it to the pub!
The pups are all settled in happy new homes now and we love hearing from their new owners about their adventures.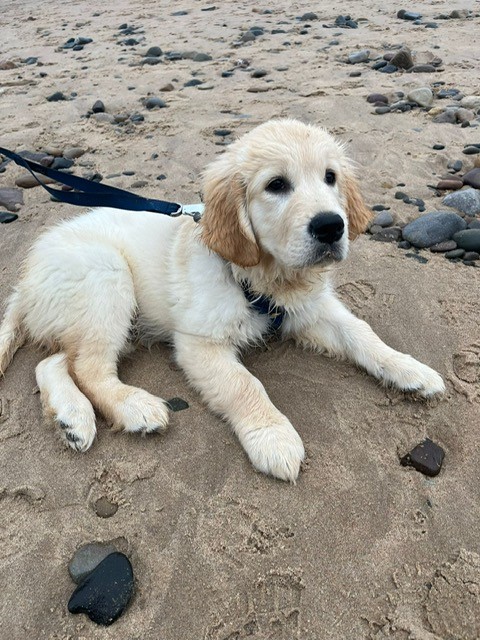 …and Luna is happy to be back to the centre of attention (when Capone is preoccupied).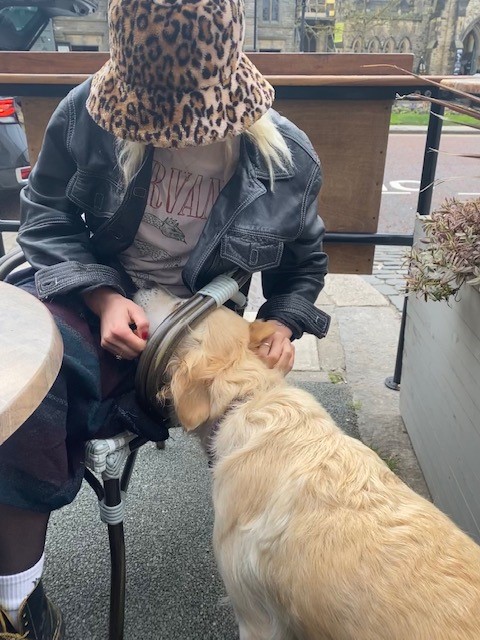 Thank you to all of our clients, families and friends who support us and a massive shout out to our team who are absolute legends. Keep slaying. Hahahaha
We can't believe it's been a year since we jetted off to Portugal for our tenth birthday bash, but the weather in the toon is PROPA SHITE so, we've decided to do it again!
Fortunately, none of the pink cowboy/cowgirl hats made it back last year, so maybe we won't stand out as much this year. Maybe.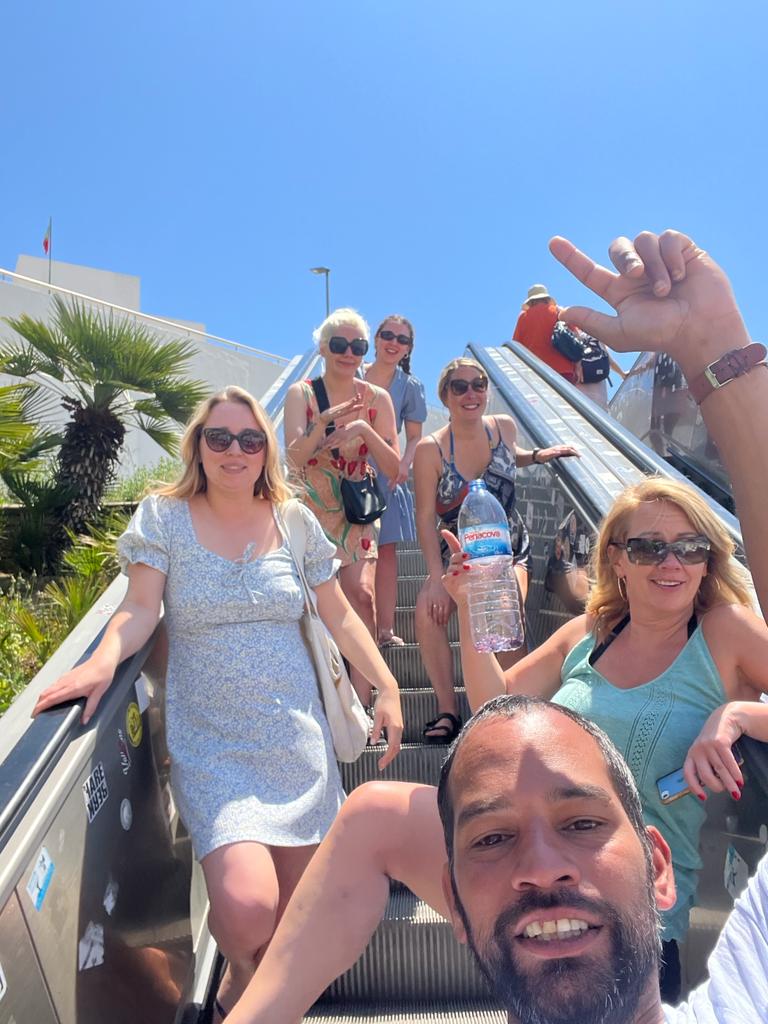 xoxo
Back