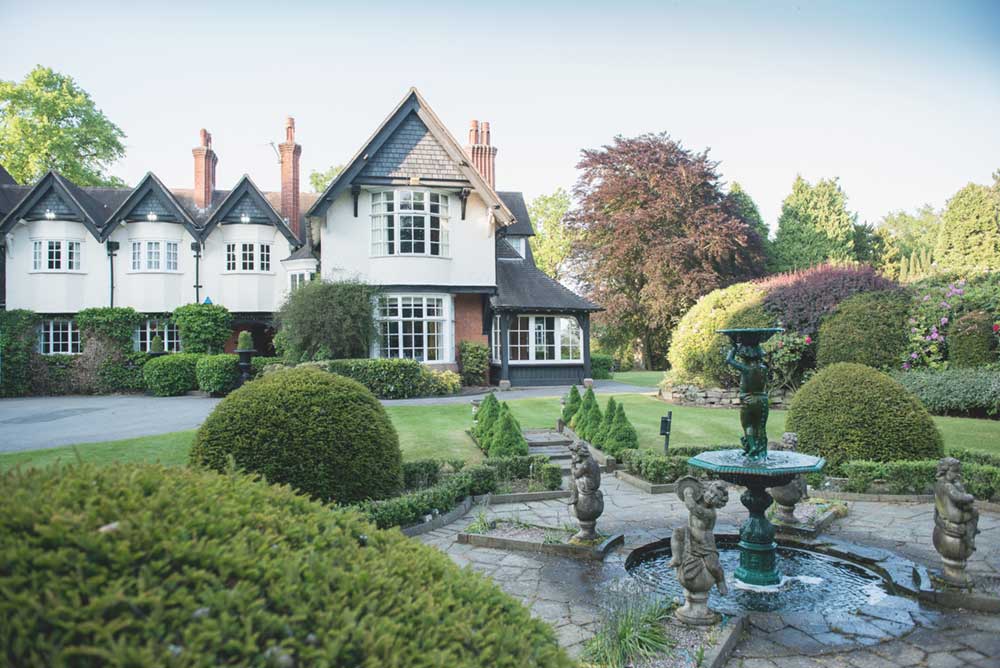 The Mere Court Hotel is a lovely 4-star country house hotel in Knutsford offering a range of entertainment. They enlisted Podium to generate engagement on their Facebook profile and to increase bookings.
We took over for them, posting regularly on Facebook as well as running targeted social media advertising campaigns that converted into more business.
Our Work
The daily posts on Facebook feature creative, engaging graphics and a marketing mix of promoting weddings, hotel stays, conferences and meetings, food and drink, and events.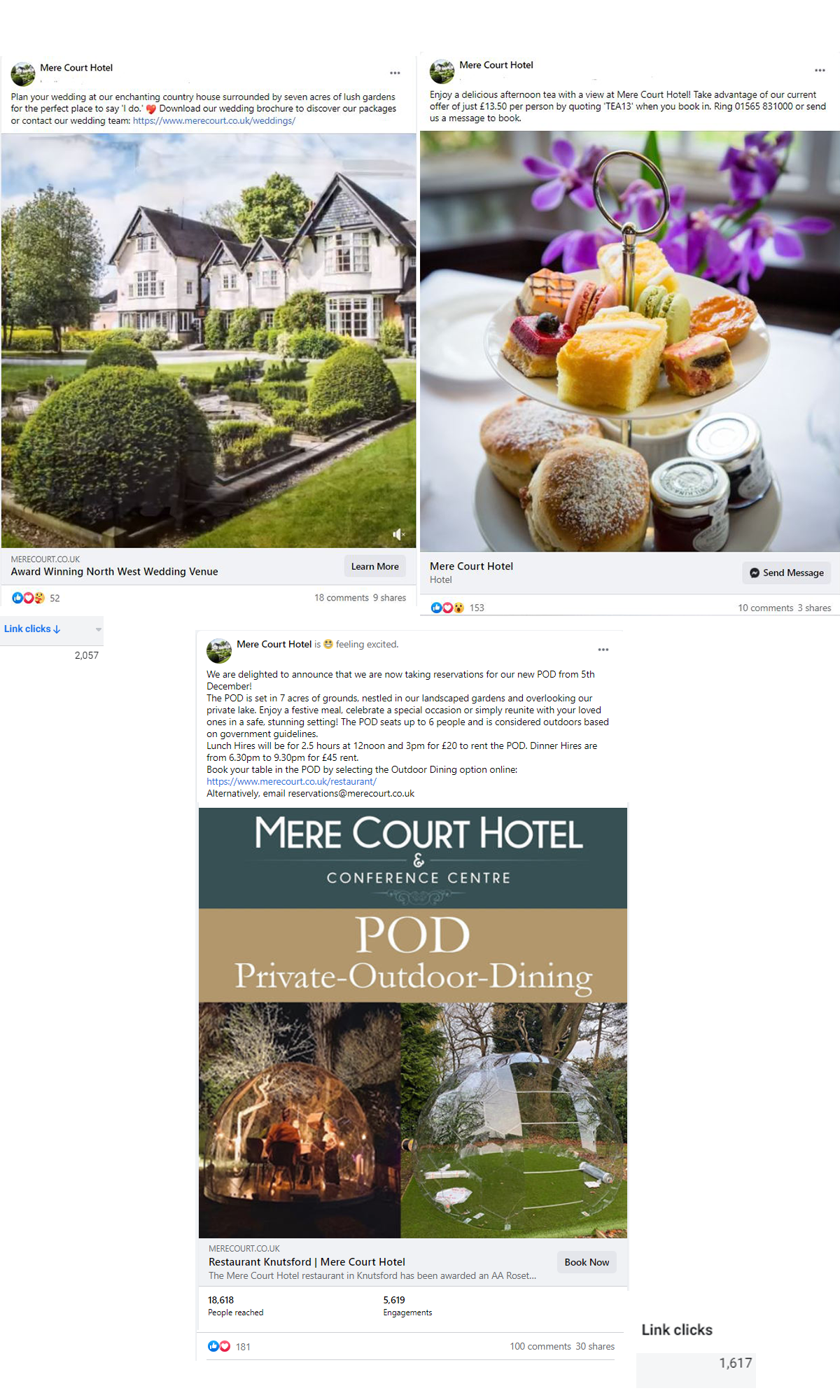 Our Facebook advertising includes a mix of campaigns across Facebook and Instagram, promoting both website traffic and post engagement ads for all of their offerings.
Testimonial
Mark King, General Manager at The Mere Court Hotel, shared this glowing review:
"I have worked closely with Podium for the past 6 months promoting the hotel business. They have been fantastic.
"Quick and responsive with the online promotion of the business, with a professional but relaxed way. Always available to call or message.
"Emma and the team have been fundamental in pushing the business and promoting new ideas. I would highly recommend Podium to support any business to help get results."
The team at Podium helps relieve pressure for busy hospitality business owners who understand the importance of having an exciting, responsive social media presence but don't have time to do it in-house. Get in touch for assistance boosting your online presence and help increasing business!
Read more:
Find out how we delivered a year on year growth of 44% for wedding bookings at The George Washington Hotel. 
Back