Find out how Podium helped Enterprise Travel increase its search engine visibility, grew its social media following and increased website enquiries by 210% in just 12 months.
Our client
Enterprise Travel provides first-class coach travel and hire across the North East and UK. As well as offering coach hire for schools and private events, it also provides a vast range of day trips suitable for everyone, offering discounts for families and pensioners.
Core objectives
Podium was approached by Enterprise Travel to work alongside NE6 to create a fully-optimised website that would quickly gain visibility in search engines. We were also tasked with growing their social following and increasing brand awareness.
Our aim was to deliver the following:
• Increase brand awareness
• Drive traffic to the website through organic and social channels
• Increase coach hire and day trip enquiries and bookings
The results we achieved
Since implementing the integrated digital marketing strategy in March 2018, Podium has delivered significant increases year on year in all key areas including a 210% increase in website enquiries.
We have generated significant growth in the following areas:
• Increase in brand awareness
• 210% increase in website leads
• 174% increase in organic traffic from search engines
• 6,286% increase in social traffic
• 284% increase in overall site traffic
The Podium approach
Podium is an integrated digital marketing agency and we believe the best results are achieved when SEO, PPC, social media and blog content are present as part of a growth strategy.
We achieved outstanding results for our client by delivering a bespoke digital marketing strategy combining the following:
SEO & Content
• Our SEO experts at Podium worked closely with the developers from the very beginning to ensure the site met best practices before going live
• We then developed a content optimisation strategy once the site was stable which has resulted in a significant increase in rankings and search engine visibility
• As well as creating well optimised landing page content, we also create engaging blog posts on a regular basis to improve internal linking and increase rankings for long-tail keywords
Search Engine Visibility

Social Media
• Our social media experts increased our client's social media presence with a focus on Facebook to engage their target audience through both organic and paid ads
• Posting a variety of engaging content across social media has helped our client's presence increase, with them now having an audience of over 8,000 on Facebook alone
Facebook Organic Reach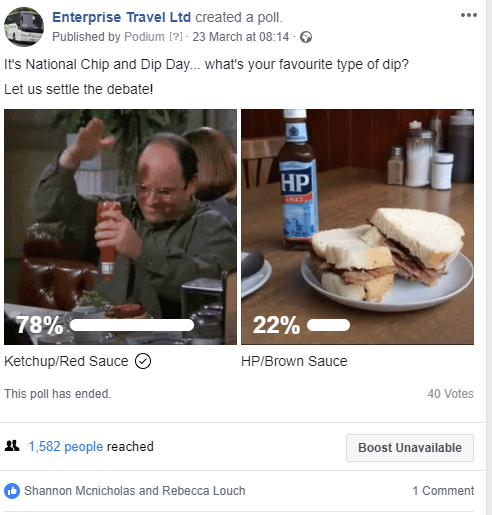 Give us a call today on 0191 4661455 to find out more about our results-driven digital marketing services. We can help you stand out from the crowd, take 1st place on the podium and start reaping the rewards.
Back