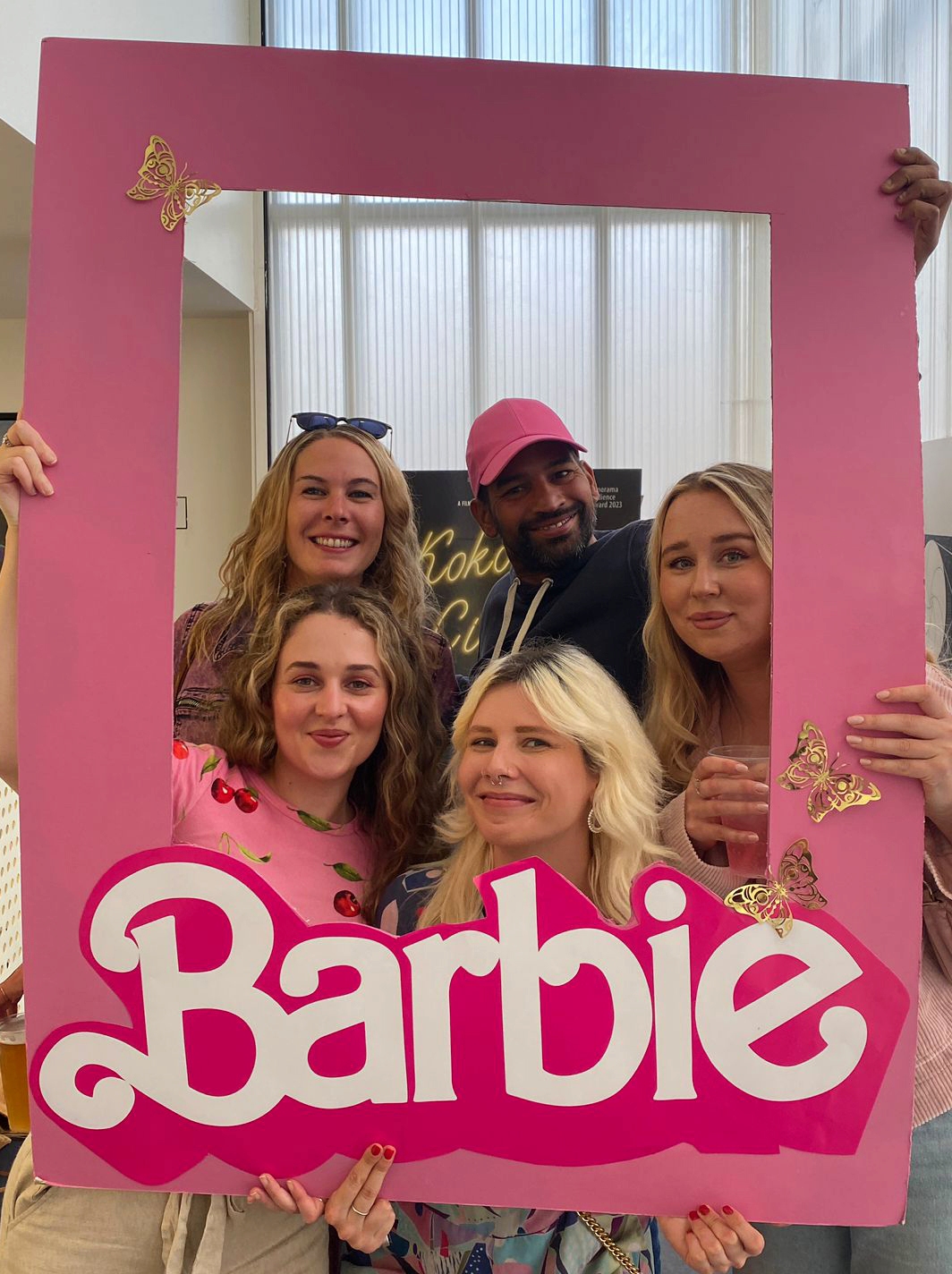 This week, the Podium team got to watch the Barbie movie and to say we are obsessed would be the understatement of the year. But in our opinion, the Oscar goes to… the Barbie marketing team!
As a marketing team we like to study and break down huge brand campaigns so we can learn more and get some inspiration.
We've been keeping up with the flawless Barbie marketing campaigns and after finally watching the movie we have pinpointed some valuable marketing lessons:
Thinking ahead
Back in April we went a bit crazy with the Barbie ai generator. At that point we hadn't had any other peek into the Barbie world, but the Barbie marketing team released the selfie generator and simply allowed social media to do its thing.
The ai tool allowed all of us to become a Barbie and included a simple 'In cinemas, July 21' text and the option to add your own flair by customising 'This Barbie is…'. What might have seemed like a simple filter was actually a genius initial campaign to set the tone of an all-embracing, we can all be Barbie marketing extravaganza that was about to take on the world.
Their digital marketing campaigns started strong and early, went viral all over social media, with many brands and companies jumping on the trend…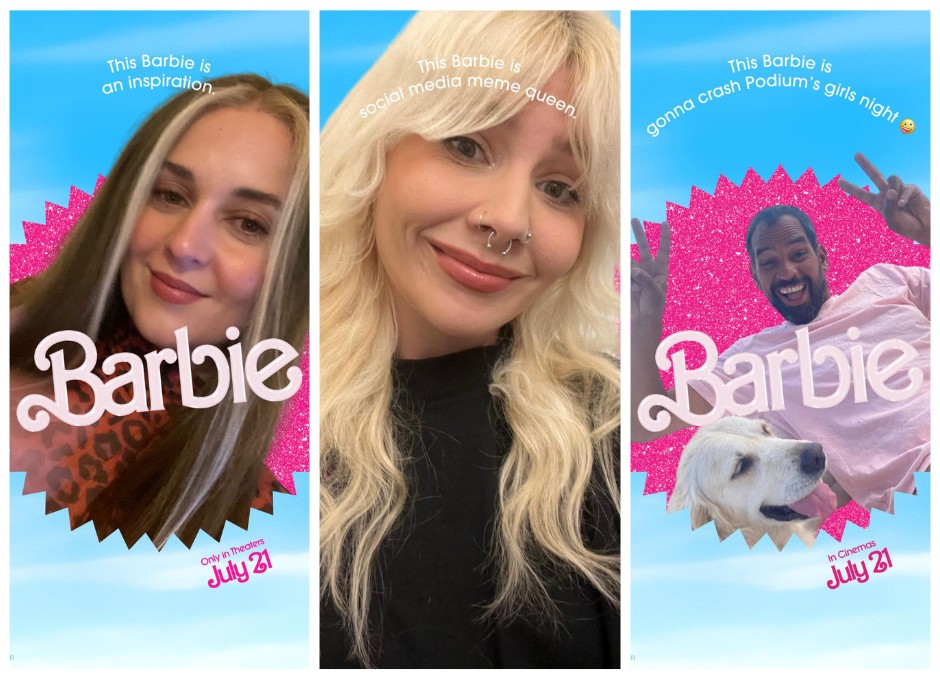 Adaptability
As we mentioned above, from the very first marketing ploys we noticed that the Barbie marketing was focusing on everyone being a Barbie. Whether you played with Barbies when younger or not, it's common knowledge that the Barbie brand wasn't always inclusive, or relevant.
The marketing team shifted its narrative and focused on making an impact for ALL Barbies, on diverse representation, and empowerment. The newly crafted digital marketing strategy did just that and ensured that the Barbie movie resonated with diverse viewers and as a result improved the brand's reliability.
We believe this is a crucial lesson for marketing teams that are afraid to change: it's important for companies to evolve and resonate with everyone in your audience.
Being honest about your brand
Being honest about past mistakes is the only way to move forward.
The movie showcases Mattel's history even though it was negative, and by acknowledging their previous harmful mistakes while also explaining the company's original goals they highlighted what didn't work out and how they revised the brand to fit modern feminism.
Clear branding
Nothing could be clearer than a bright pink (or Podium pink as we like to call it) poster with the word Barbie on it, and that kind of recognition is every company's dream.
The way you promote your brand and marketing strategies will always change and adapt but consistent clear and effective branding is essential. Colour also play a crucial role – it's the first thing your audience sees and by being consistent with it your audience will always recognise and associate you with your branding.
Just how everyone associates pink with Podium and Barbie!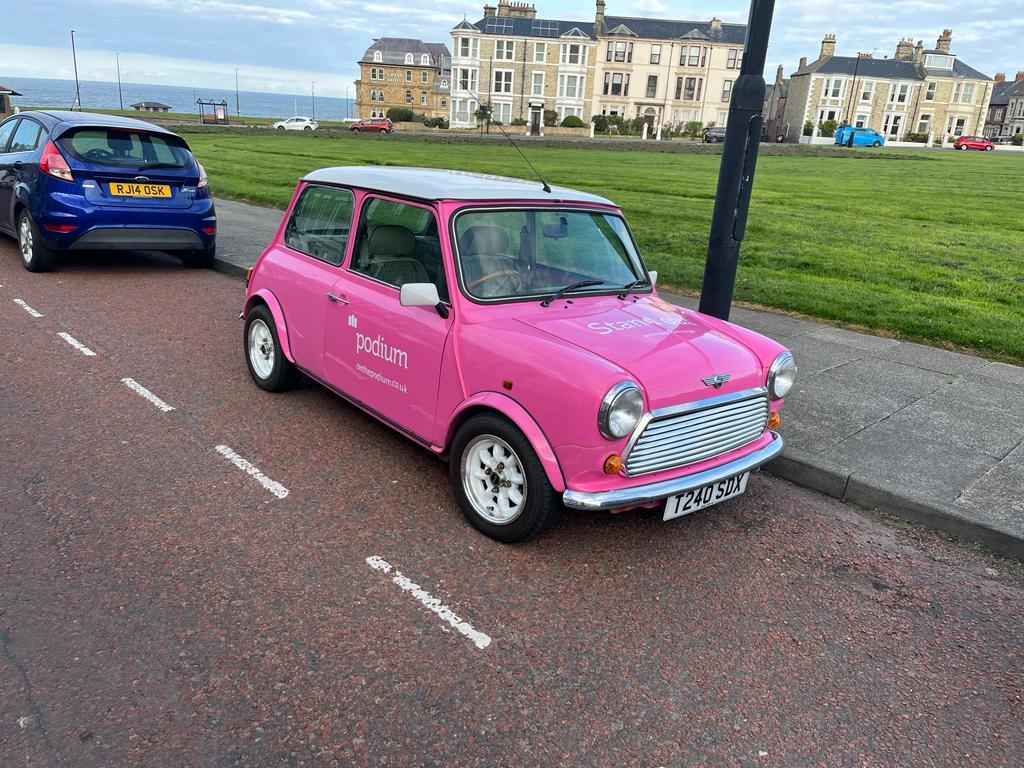 It's a Barbie world
The Barbie marketing team didn't just concentrate on promoting the movie but instead created a Barbie experience for all of us to get lost in.
From all the Barbie outfit recreations to Margot Robbie showing you the inside of the Barbie dreamhouse, this was more than just a movie or a product, it was about experiencing the Barbie world.
The lesson here is that it's important to understand that you are not only selling a product but an experience and a story. So, when you create your next social marketing campaign, don't focus on selling the product but on sharing your backstory or the process of creating your product and find something mutual to connect with your audiences.
Get in touch for a free audit and allow us to analyse your current marketing strategy. We can help your brand keep up with changing digital marketing trends and stay ahead of the competition.
Imagination, life is your creation!

Back