Wondering why you should choose Podium for your search engine optimisation and social media management? Find out in our latest case study: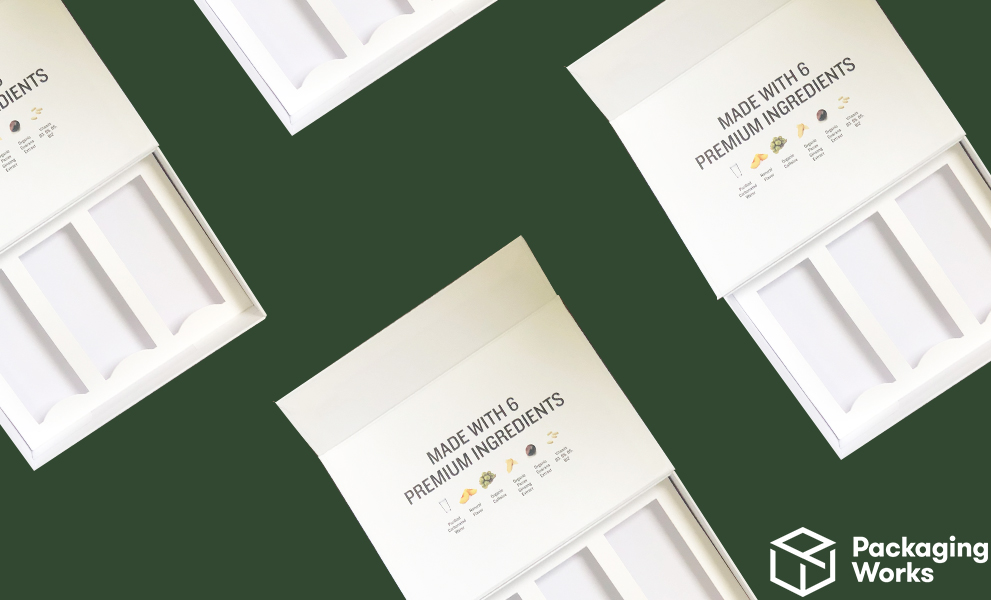 Packaging Works is a company from Newcastle which designs and creates bespoke branded packaging for businesses throughout the UK. They work with major companies, including Superdrug, Budweiser, L'Oreal, Guinness and more, but its brand image was outdated and it wasn't utilising digital marketing channels effectively.
It approached Podium so we could create and manage their digital marketing presence – and we worked our magic!
The brief:
After launching a new website, Packaging Works' Director Graeme Young realised that there'd be no point in having such a flashy website unless the site was being seen! He approached Podium and we recommended a mix of our services in order to gain him the best results possible.
Graeme was happy to let us proceed with all of our recommendations. We began managing their SEO, social media advertising and blog copywriting in November 2018, and Graeme was so pleased with the results that he also signed on for our email marketing and PPC services.
The results:
Packaging Works had no social media accounts at all and had not been blogging in the past, so we had a fresh start to re-launch the company's image. We decided to have fun with it!
We chose a casual, 'punny' tone of voice for the brand so it would come across as entertaining, engaging and creative. We based the social media designs on the stunning website and have worked closely with Graeme throughout the process, who consistently supplies us with samples to use in our photography.
We were pleased to see instant results from the digital marketing activity, and have continued to grow the brand and increase sales during our time working with Packaging Works.
The company now has an average of 120 high-quality enquiries each month, up from an average of 20 enquiries per month that they experienced last year!
Here's how we did it:
Increased traffic from social media
The goal of our social media advertising and management services is to drive traffic to the website and increase enquiries.
Packaging Works' blogs that we write weekly are useful as organic and paid posts on social media – once again, with the goal to get people to visit the website – and also to help with SEO keywords.
Our consistent, creative activity on Facebook and Instagram generates new leads regularly for Packaging Works. The average time people spend on the website is 1 minute & 43 seconds – meaning that the ads are relevant and driving the right type of clientele to the website.
In just the last month, 367 people used the box designer tool to discover the possibilities that Packaging Works can deliver.
Not only is our work on Packaging Works' Instagram & Facebook increasing website traffic and resulting in consistent, quality sales… it also looks AMAZING, if we do say so ourselves.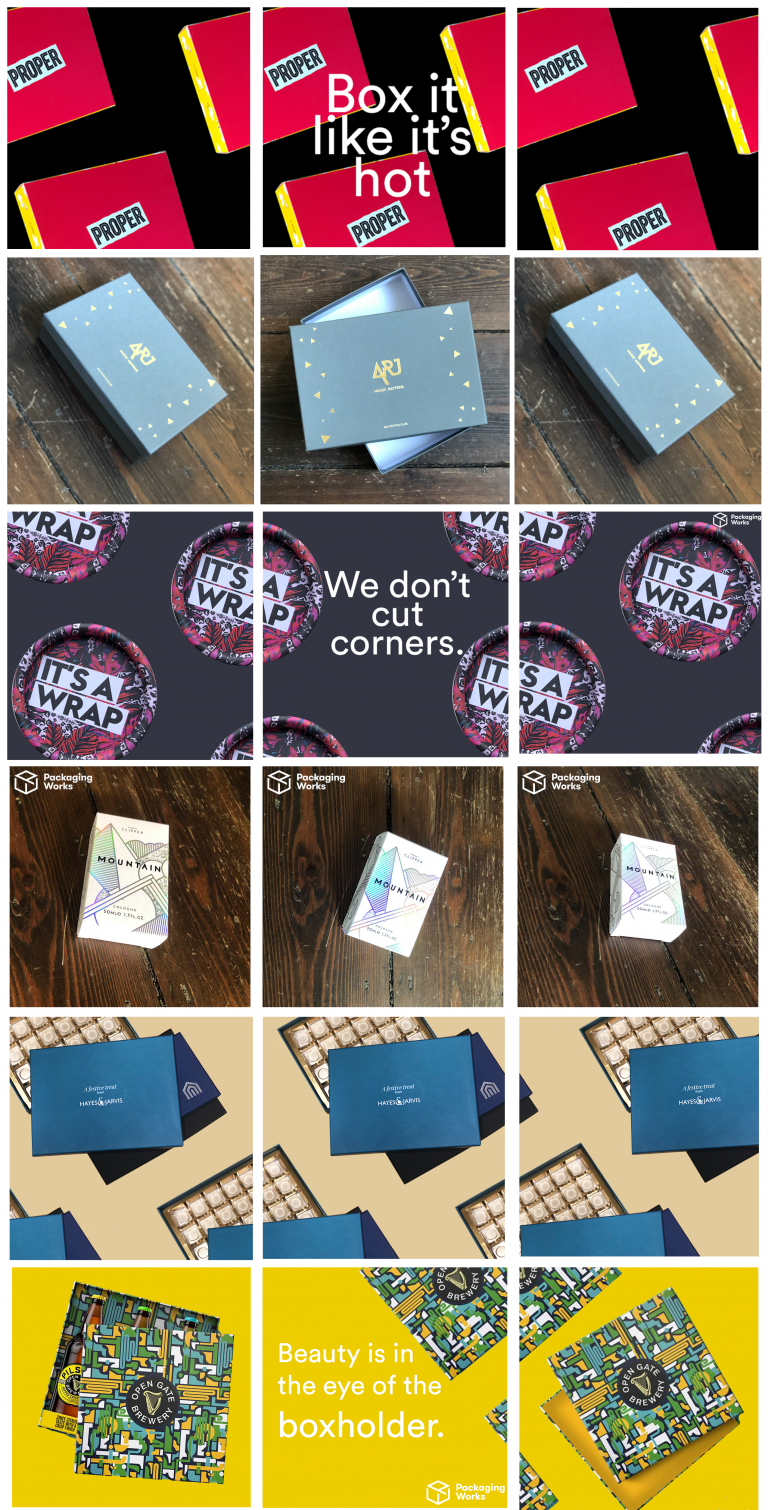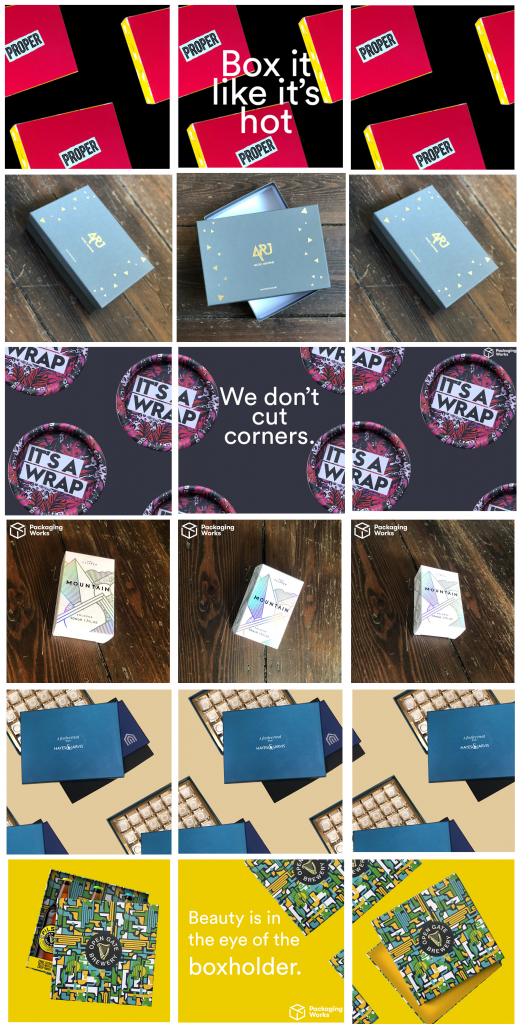 Improved Google rankings
Before beginning SEO work with Podium, Packaging Works' website had no page-one rankings in Google and had experienced a decline in organic search traffic consistently over the last few years. We worked with our web development partners NE6 to design a new website and to optimise the site for search.
The website is now experiencing higher year-on-year traffic for the first time since January 2016 and is on the first page of Google search for four high-traffic keywords – in a very competitive industry!
Our PPC work complements the search activity. Website traffic and overall enquiries from Google Ads have generated almost too much work for PW!
Increased revenue
This Google review says it all:
"We have engaged with Podium for almost 12 months to raise the business profile, increase traffic to our website and ultimately to increase sales!
"The response has been fantastic , and we have found the team at Podium very responsive, creative , appropriate at identifying suitable methods and campaigns and a pleasure to work with!"
– Graeme Young, Mangaging Director Packaging Works Ltd.
Want in?
Podium can achieve similar results for companies in any industry and anywhere in the UK. We don't make you sign a contract because our services work – which is why companies like Packaging Works remain our clients.
Give us a ring to discuss your requirements or pop in to the office to meet Podium's new mascot, Luna.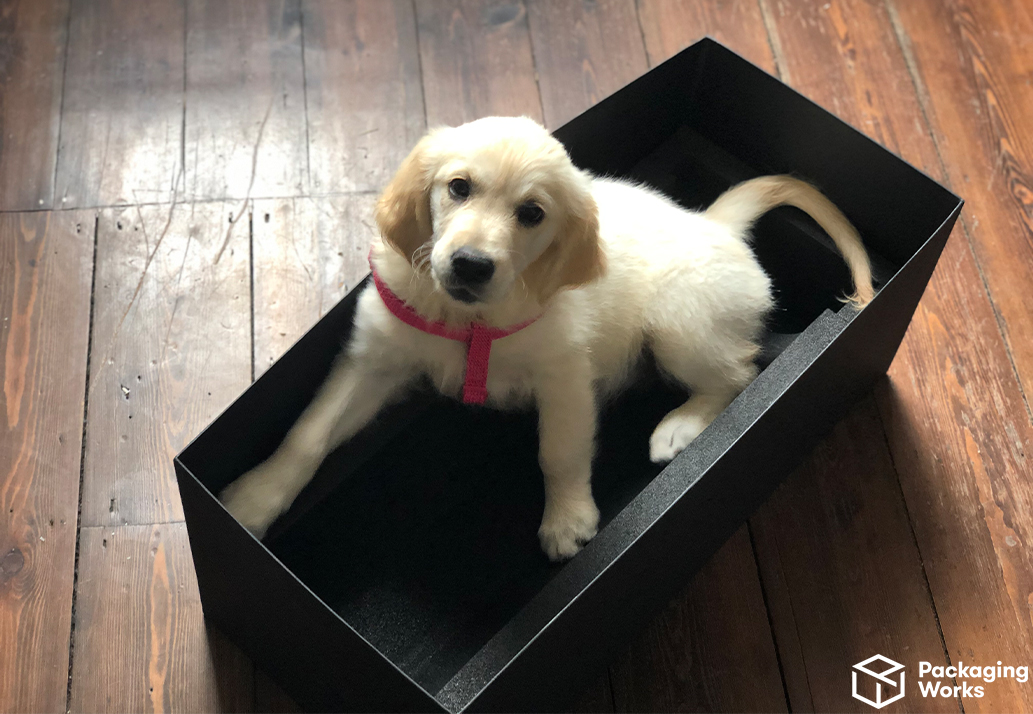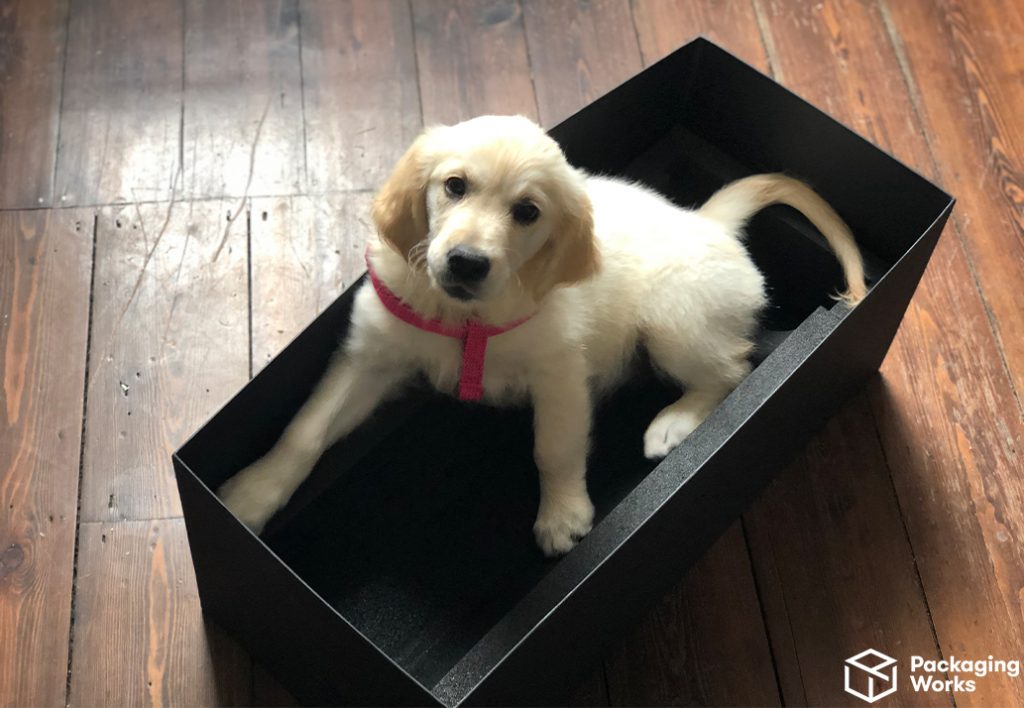 (Yes, she is being used on our clients' social media channels – people like puppies.)
Get in touch for a puppy cuddle!
Back