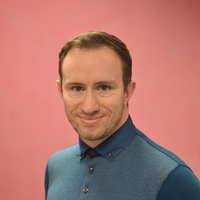 Steve has been with Podium since March 2014, and has 14 years' PR agency experience, alongside a further five years' experience as a journalist. Steve studied English Literature at the University of Wales, Aberystwyth, and returned to his home town to work for the Rugby Observer as a trainee reporter – a newspaper he had previously delivered as a teenager.
Steve loves writing, and harbours an ambition to write novels, though this ambition has so far only manifested itself in the form of many terrible jokes and puns. He also puts his talents to use creating lots of online blog and PR content for Podium's clients. His favourite aspect of working for Podium is the agency's energy and enthusiasm, having the freedom to explore creative ideas freely and the wide range of fantastic clients Podium has.
His career highlight was getting a by-line in the Sunday Post for a football match report, which made his Scottish Gran very happy.