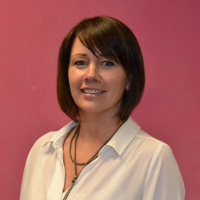 Michelle has been involved with Podium from the start but as the company has grown she has now gladly joined the team on a part time basis to cover all things financial.
Michelle studied Accountancy & Finance at Leeds Met Uni, then continued her studies to qualify as a chartered certified accountant. She has worked in practice and industry, including working her way up to associate level in a Leeds Law firm as a Finance Manager, before moving back to the North East to have a family.
Michelle is keen not to be pigeonholed as a typical accountant stating her best jobs were when working as a holiday rep in Falaraki and Magaluf in her student summer breaks (a few stories which can't be included on here!) Her worst summer job… lining up salami sausages for stickers on a factory line.
Her interests are now mainly her 2 children, but she used to love watching live bands in Leeds and still manages to attend the odd music festival.