We are delighted to announce the launch of Podium's Christmas album, available to buy now from this website and all good record stores.
Ho-Ho-Podium is packed full of festive favourites, brought to you by leading Newcastle SEO firm, Podium.
It's a gift that whole family will treasure for years to come!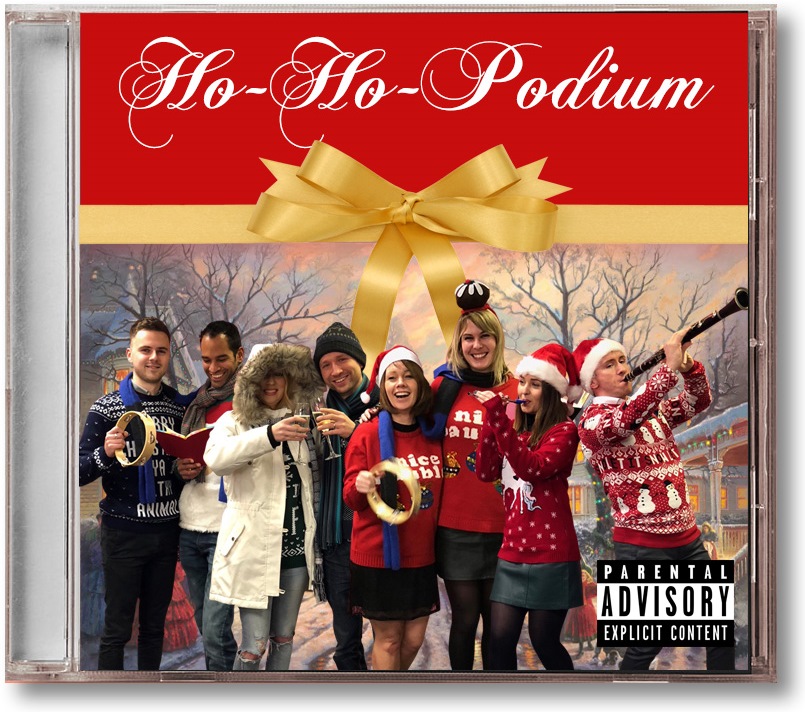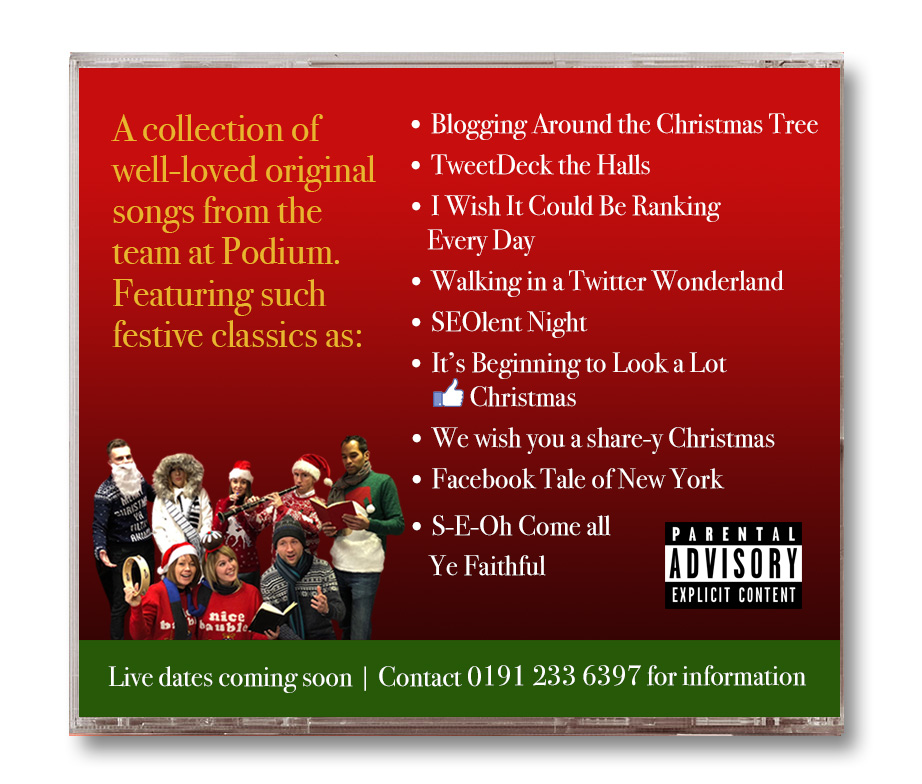 Full track list:
Blogging Around the Christmas Tree
TweetDeck the Halls
I Wish It Could Be Ranking Every Day*
Walking in a Twitter Wonderland
SEOlent Night
It's Beginning to Look a Lot 👍 Christmas
We wish you a Share-y Christmas
FacebookTale of New York
S-E-Oh Come all Ye Faithful
Hidden bonus track: Good King Wenceslas Looked Out (At His Google Rankings).
(OK, we admit, we haven't really recorded an album. It's for the best: we are mostly horrible singers. However, we'd love to hear from you, so if you fancy a chat about how to get to number one (on Google…) then click 'buy now' to get our contact details.)

* Contains explicit content