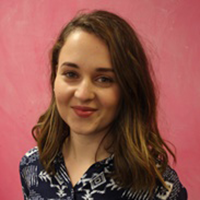 Lia received her BSC Honours Degree in Computing with Multimedia and Digital Entertainment in 2015 and based her final year project on Digital Marketing. Her passion for Digital Marketing got bigger when she started a graduate role at one of the Northwest's leading Digital Marketing Agencies in Ireland.
The role progressed to a Digital Marketing Executive where she managed client's accounts, created content and developed online marketing campaigns.
She says she is very excited to work at Podium as an Account Executive. Her favourite part of working for Podium is having the freedom to create content that helps businesses stand out online which is the agency's aim as well.
Her worst job was being a personal assistant for a start-up company. Her career highlight so far was being the Official Photographer for the Mary from Dungloe festival the summer of 2016.