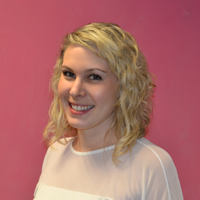 Emma's expertise is primarily content creation, especially written work and branded messaging. She creates blog content, press releases and social media posts for Podium's clients, as well as graphics, videos and even poems!
She says she enjoys working at Podium because of the firm's unique outlook on search engine optimisation and how it relates to content marketing and PR. By creating content in line with search keywords and implementing an ongoing search marketing service for our clients, Podiums gets to see better results than marketers who rely on one aspect of digital marketing.
She counts her worst job as waitressing in a rotating restaurant – she was constantly lost!