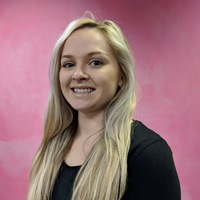 Alanna Hollings is the latest member of the team at Newcastle SEO firm Podium. Read on to find out about her love of quirky cars, camels and cosy nights by a log fire… 
Career background?
I have recently graduated from University with a degree in 'PR, Marketing and Media' with a professional placement year. During my placement, I worked at Nike HQ as the Intern/Assistant for the 'Western Europe Communications' team. I also interned at a number of places during university, such as A+C Animation Studio, as well as offering PR and Marketing advice to local small businesses in my spare time. I have more recently worked for a software company in Durham as their Marketing Assistant.
Role at Podium?
My role here is Account Executive. I look after social media and other online content for multiple clients.
Describe your perfect Saturday night?
In a cosy pub, in front of a big open fire with red wine, good company and good food.
Can you tell us a joke?
What's dense and ever-expanding? The Kardashians.
Dream car?
Nissan Figaro.
Best holiday you've ever been on?
Egypt. I loved travelling on camels to a Bedouin camp and watching the sunset with them in the desert.
Cheese or chocolate?
Chocolate, especially dark chocolate! 
Favourite sport/hobby?
At the moment it's Ariel yoga, which is like normal yoga but in a hammock. 
Meet the rest of the Podium team, or contact us for help with your digital marketing and SEO needs!