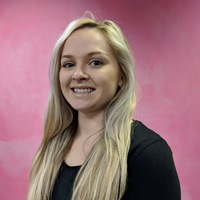 Alanna graduated in 2017 with a BA Hons in 'PR, Marketing and Media' (CPIR) with a professional placement year. During her placement she worked for Nike as the Western Europe Communications Intern in London.
This was an amazing experience in a fast paced environment, the best moment of her internship was working at Paris Fashion Week. She also worked part-time during university as a PR intern for a stop-motion animation studio.
After working as a Marketing Assistant straight from university, Alanna is excited to work as an Account Executive with Podium, as it gives her the freedom to be creative alongside helping companies achieve their online potential.
Alanna's worst ever job was waitressing at her local pub when she was 15, as she can be very clumsy and had many embarrassing moments with dropped plates and spilt drinks.