The launch of a 'controversial' Christmas ad campaign has helped to underline the power of digital marketing in 2018. Steve Maybury looks at the success of Iceland's Christmas advert – and discusses a Podium digital campaign that has out-performed TV for a fraction of the cost.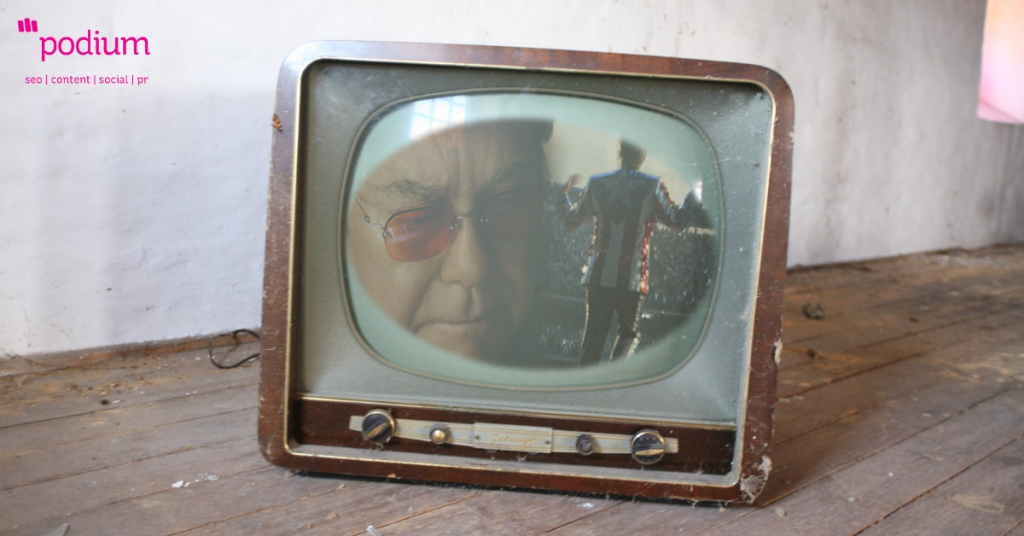 The national obsession with the latest Christmas adverts shows no sign of abating, but it got us wondering: how many people actually see these adverts on TV any more?
For most, the launch of the latest John Lewis advert was something that happened on Twitter or Facebook. At Podium, most of us had seen it on our phones before we reached the office, then gathered round a monitor for a repeat viewing later that morning.
The official YouTube video has already racked up almost 10 million views; none of us has yet seen it on an actual television.
The strength of digital
However, one advert launch really underlined how powerful digital channels are.
Supermarket chain Iceland unveiled a thought-provoking advert that raises awareness of the issues caused by deforestation, specifically as part of the production of palm oil.
However, news that it had been 'banned' from appearing on screens very quickly spread, and the advert became a viral sensation. (Note: it wasn't actually banned as such, it just wasn't approved for TV use in the first place because of technicalities over its origins as a political film).
Judge for yourself here:
Iceland has not been shy about addressing the fact its advert was not permitted on TV screens. Check out the description on that link above – which is from Iceland's official YouTube channel – "Iceland's Banned TV Christmas Advert…"
It almost as if it was planned…
Was it a deliberate move?
It's hard to tell whether Iceland ever even intended the advert to be run on TV in the first place.
There's no doubt that the controversy caused the advert to receive far more exposure – and not just in the UK, but globally – as a result of having gone viral.
If it was calculated, then it has really paid off and we applaud the move. If it wasn't intentional, then they've reacted very well to a potentially negative situation. There's really been no downside from Iceland's point of view.
It has also prompted some interesting debate within the marketing sector.
Can digital marketing really beat TV?
It isn't news to us that digital is helping brands to reach new levels of exposure, when compared to traditional broadcasting.
Our focus is 100% on digital marketing: that means reaching people through social media, blogs, online videos, search engines and email.
We have recently launched campaigns whose entire strategy has been to replace TV adverts – on a fraction of the budget.
One campaign, in particular, has used SEO, pay-per-click, blogging and social media (organic and advertising) to replace a high-value TV advert campaign that ran across the North East for many years.
The net result? A 19 per cent year-on-year increase in enquiries for the client despite a 61% year-on-year budget decrease.
Podium has also delivered significant increases in all key metrics, and improvements in the performance of key target areas such as PPC:
40% increase in organic web traffic from search engines.
350% increase in overall website traffic.
292% increase in pay-per-click traffic (at a reduced cost per click).
If you're spending money on TV campaigns and not seeing returns, we may be able to help increase sales and cut costs. Call 0191 466 1455 or drop us an email on [email protected]